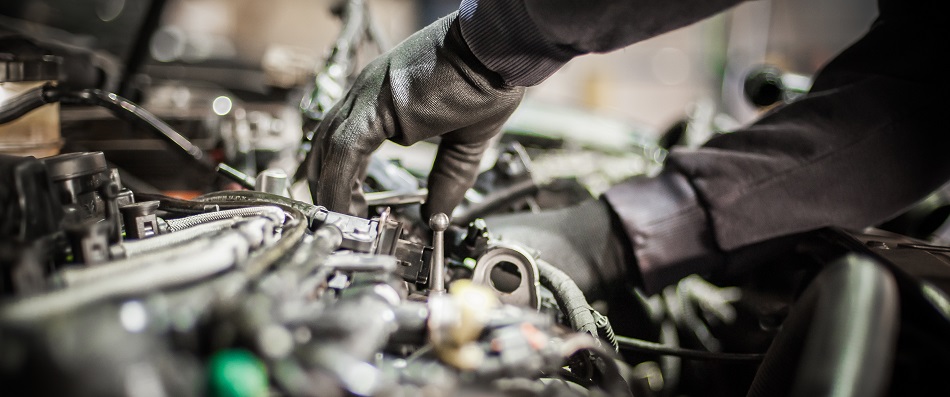 Airstream is a dependable brand for those looking for an adventure on the open road. Whether you need a touring coach or travel trailers, Airstream is a solid choice for all your travel needs. Since the 1930s, Airstream trailers have caught the attention of many different drivers and passengers on the roads of North America. Whether you are looking for a van, a small trailer to tow with your SUV, or a larger trailer to fit a larger group, Airstream has many different options for your travel needs.
Airstream Models Today
Airstream travel trailers have been the top choice for travel for many people over the decades. Each model has the iconic aluminum design for you to travel in style. Here is a comprehensive list of Airstream's travel trailers:
Classic: The Classic is Airstream's flagship travel trailer. This very spacious trailer has all the amenities you might need, such as lounging, bathroom and bedroom spaces, dining areas, and more. The Classic is the go-to travel trailer for traveling comfortably and in style.
Globetrotter: The Globetrotter is a modern revival of Airstream's trailer from the 1960s. The founders of Airstream painted the words "Globe Trotters" and traveled throughout Europe. Today, the Globetrotter's design is inspired by European design and comes equipped with all the latest modern appliances.
International: With 12 different spacious floor plans to choose from, the International is a high-quality travel trailer designed to let you travel in comfort and style.
Flying Cloud: The Flying Cloud is a versatile trailer designed for you and your friends and family to travel comfortably. The floorplan can be configured to work with your needs, and the modern design and reliability are great for your next trip.
Caravel: Whether you're looking to go on a small weekend getaway or an extended trip, the Caravel is an extremely capable trailer. The trailer is lightweight, so you can easily tow it with your SUV. It also has plenty of storage spaces and modern appliances.
Bambi: Bambi is a small camping trailer that is an upgrade from the tent camping experience. With a dedicated sleeping space, kitchen, dinette space, and bathroom, Bambi will upgrade your camping experience.
Basecamp: This model is a small camping trailer designed for all your adventures. It has a kitchen, lounge area, and bathroom all within its small package. One main benefit is that this trailer can easily be towed by a mid-size SUV.
When planning your next road trip, these aluminum travel trailers from Airstream are an excellent choice for those looking for a wide array of amenities and comfort features. If your Airstream travel trailer has any issues, bring it to DSX Regression Test 1 in Mountain View as soon as you can to get it back in tip-top shape!
Touring Coaches
Atlas: The Atlas is a Class B+ RV built on the Mercedes-Benz Sprinter van. The van has a spacious floor plan, allowing a group of four to travel comfortably. The Atlas also has the power slide-out, expanding the space even more.
Interstate: The Interstate 19, Interstate 24GL, and Interstate 24GT are comfortable diesel motorhomes. Whether you are looking for something nimbler, like the Interstate 19, or that can fit up to 9 people, like the Interstate 24GL and Interstate 24GT, the Interstate touring coach is an excellent choice for your next trip.
The Mercedes-Benz Van Chassis is well-known for its safety, reliability, modern technologies that come standard, and high quality. These vans are well-suited for those long drives on your next adventure. Our technicians at DSX Regression Test 1 in Mountain View have been fixing Airstream touring coaches since 1998. If you have any questions or concerns regarding your Airstream touring coach, our technicians are ready to help!
Your Quality Shop for Airstream Repair
Even though Airstreams are designed to withstand long miles on the road, all RVs will ultimately need to come in for servicing. When the time comes to bring your Airstream in for repairs, Mountain View residents can come to DSX Regression Test 1. We specialize in Airstream repair and can care for your RV, bumper to bumper. As a team of Expert technicians, we at DSX Regression Test 1 are always up to date on the latest modern vehicle technology and will provide high-quality customer service every time. Reasons You Should Do Business With Us:
Transparency
Honesty
Integrity
We are Experts
Years of Experience
Do not hesitate to make an appointment with us today! You can set up an appointment with us online or give us a call at 808-555-1212.