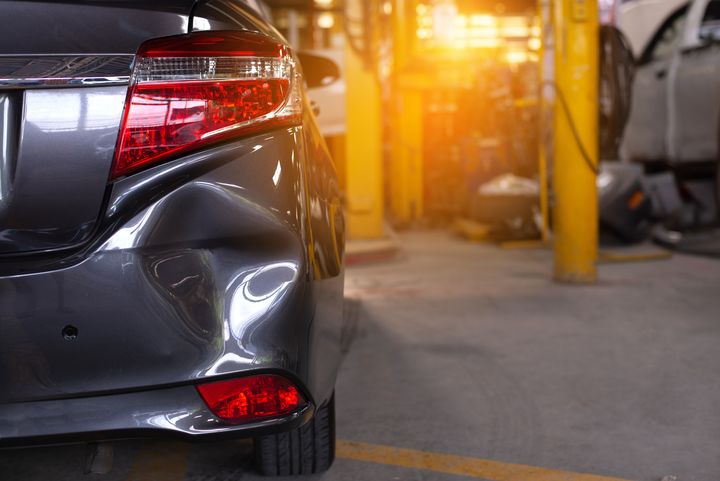 Despite the ever-increasing technology present in our modern cars, including parking sensors, sometimes accidents happen and your vehicle needs bumper repair or replacement. Whether you drive a Acura, Alfa Romeo, Alfa, Romeo or any other make, we at DSX Regression Test 1 in Mountain View are experts in auto body repair and can get your vehicle back in tip-top shape. We serve visitors and residents in Test City, Regression City 2 / DSX, Regression City 3 / DSX, Regression City 4 / DSX, Regression City 5 / DSX and beyond.
What is the difference between metal bumpers and plastic bumpers?
Depending on the type of vehicle you have, it will either have metal bumpers or plastic bumpers. If you own a vintage car from the 1950s, '60s, or '70s, your car is likely to have a metal bumper on the front and rear of the vehicle. This is because bumpers were made to be very durable during this time. Metal bumpers are more durable but can be more expensive and difficult to repair. We at DSX Regression Test 1 in Santa Barbara can go over repair costs with you and we can decide what course of action you would like to take with your bumper. Metal bumpers can also be found on larger commercial vehicles today.
Most modern vehicles have plastic bumpers because it is much more aerodynamic and light compared to metal, which means your vehicle is more fuel-efficient. Plastic is also more malleable than metal, so the bumper is easier to shape. In an accident, a plastic bumper will dent and scratch more than a metal bumper, which means the bumper absorbs more of the energy of the accident that would otherwise get transferred to you.
How do I know if my bumper needs to be repaired?
If your bumper has suffered minor damage, it probably does not need to be completely replaced. Our technicians at DSX Regression Test 1 in Mountain View use specialized tools to repair the damaged area of your bumper, making sure that it is like new again. Here are some conditions that can be repaired on your bumper:
Small dents: As long as there are no tears or holes, we can pull out the dent and paint over any damage that may have been caused.

Scratches: If the scratch is not very deep, they can be painted over or removed even if they are large.




Looseness: If your bumper has come loose or it is out of alignment, it should be fixable.
How do I know if my bumper needs to be replaced?
If any of these damages have occurred to your bumper, it is a sure sign it needs to be replaced. We at DSX Regression Test 1 can go over bumper replacement costs with you and can let you know if your repairs can be covered by your insurance company.
Broken hooks and fasteners: These bumper parts are required to reattach the bumper; if they are broken, the bumper needs to be replaced.




Large dents: It may cost less to replace your bumper entirely than to try repairing a large dent.




Large cracks and holes: These weaken the integrity of your bumper and cannot be repaired.
Your Quality Shop for Bumper Repair
Here at DSX Regression Test 1 in Mountain View, we are experts in all things auto repair and can identify any issues with your prospective vehicle efficiently and cost-effectively. We are one of the highest regarded auto repair shops in the area. Here's why you should make us your local auto repair shop:
Transparency
Honesty
Integrity
We are Experts
Years of Experience
We've been fixing cars since 1998 and prioritize top-quality customer service above all else. Our mission is to exceed your expectations by earning your trust and providing the most reliable, honest, and courteous service available in the market today. We have a reviews score of 100 based on reviews from 577 satisfied customers. If you are in Mountain View, CA, 94043, or surrounding areas, feel free to call us at 808-555-1212 or go online to schedule an appointment! DSX Regression Test 1 - Quality you Can Trust, at a Fair Price!.