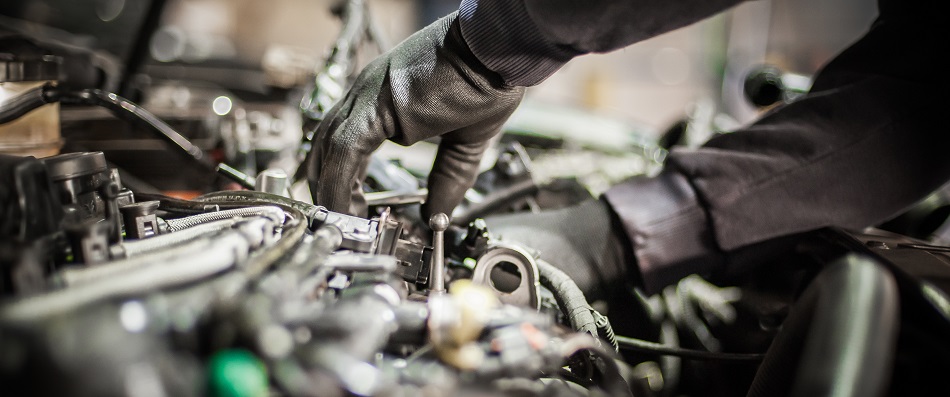 What Is the Difference Between Using Sheet Metals and Fiberglass for My Truck Body?
The most common materials used for service bodies of trucks and fleets are sheet metal and fiberglass. Because your truck goes through a large amount of pressure and impact on the road, you may experience small cracks that can get bigger over time if not repaired immediately. We at DSX Regression Test 1 in Southern California can repair your fiberglass or sheet metal in an energy-efficient way and make sure that your truck is restored to pristine condition. 
Here are some factors to consider when deciding between fiberglass or sheet metal for your truck or fleet:
The cost of the body - When looking at cost alone, sheet metal bodies generally cost a few thousand dollars less than fiberglass bodies, depending on the truck's body size and class. However, there are plenty of benefits to choosing a fiberglass body for your truck or fleet that we will go over here.
How much weight your truck or fleet is carrying - The less your truck or fleet weighs, the more weight it can carry. An eight-foot fiberglass body for a single rear wheel, 56-inch wheel cab to axle chassis, weighs around 590 pounds. Compare that to a similarly equipped steel body and you get anywhere between 1,000 to 3,000 pounds. If your truck or fleet needs to carry heavy weights on a daily basis, a fiberglass body may be the better option for you.
The impact on the fuel economy - If your truck or fleet travels long distances on a regular basis, fuel economy is an important factor to keep in mind when choosing the material for the truck body or bodies. For every extra 100 pounds a vehicle weighs, the fuel economy of that vehicle can be reduced by up to two percent. So, a fiberglass body would make the most sense for a vehicle that has to carry heavy weights and/or travel long distances often.
[secondary slogan] - Your Reliable Shop for Sheet Metal & Fiberglass
If you are in Santa Barbara, the 94043 area, or nearby, you can bring your truck or fleet to DSX Regression Test 1 for various auto repair services, such as Check Engine Diagnostics, Auto Repair, and sheet metal and fiberglass repair. Our services come with a [warranty years]/[warranty distance] warranty and our technicians are [certification]. 
Our Quality technicians and owner Robert Allen are experts in all things auto repair and are continuously trained on the latest automotive technology and auto parts. We have excellent ratings based on reviews from 577 satisfied customers and can fix your Acura, Alfa Romeo, Alfa, Romeo, and any other vehicle you may have. 
Reasons You Should Do Business With Us:
Transparency
Honesty
Integrity
We are Experts
Years of Experience
Don't hesitate to bring your truck or fleet to DSX Regression Test 1 in Mountain View today! You can schedule an appointment with us online or give us a call at 808-555-1212. 
DSX Regression Test 1 - Quality you Can Trust, at a Fair Price!.