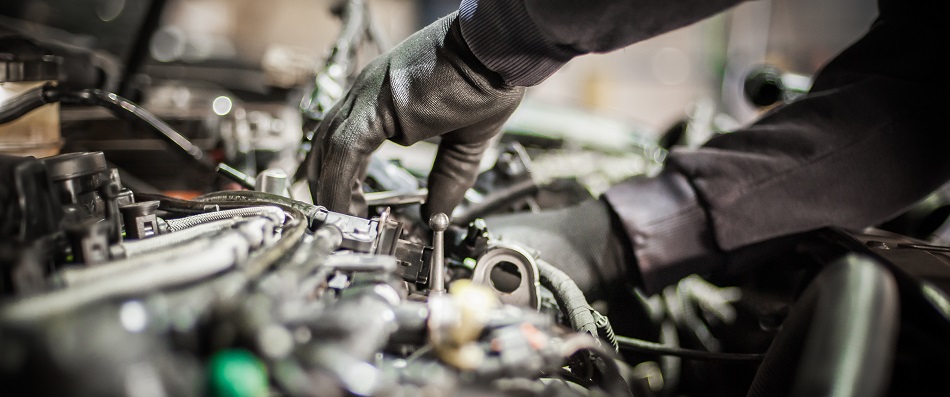 What are the types of fleets?
Various industries use fleet vehicles to transport goods or to provide service to their customers. The vehicles in these fleets vary in size depending on the industry they are being used for. The most common types of fleets are:
-Heavy duty fleets: These fleets primarily consist of heavy duty trucks such as mobile cranes, city transit buses, cement mixers, and more.
-Medium duty fleets: Medium duty fleets include light garbage trucks as well as small pickup and delivery trucks. Ford F-450, F-550 and F-560 as well as RAM 4500 and 5500 are popular models for medium duty trucks.
-Light duty fleets: Light duty vehicles are commonly used in types of commercial fleets, as well as for services that are used to transport people rather than goods.
-Passenger car fleets: The biggest industry that utilize passenger car fleets is the rental car industry. Other industries that use passenger car fleets include pharmaceutical companies, biotechnology companies, fruit delivery companies, and energy companies.
-Heavy machinery fleets: These fleets are often used for construction or to lift and transport heavy cargo. Some heavy machinery fleet vehicles include excavators, bulldozers, motor graders, and liftgate trucks.
What are the most common fleet services?
If you are a fleet manager, you know that it is important to bring your fleet in for regular maintenance and repairs. It is crucial to service a few of your fleet vehicles at a time so that your business can be up and running while some vehicles are in our shop. Here are some of the most common fleet services our Exceptional technicians come across:
-Engine repair: Your fleet vehicle's engine may not be working properly because of overheating, a lack of compression, and/or a bad fuel mix.
-Brake repair: Particularly for heavier fleet vehicles, more strain is put on the brakes causing them to experience fluid leaks or, in extreme cases, brake failure.
-Wheel alignment: If you hear a squealing or growling noise coming from your vehicle's wheels and/or if your steering wheel feels loose while driving, it is probably time for a wheel alignment.
[secondary slogan] - Your Expert Shop for Fleet Services
Look no further than DSX Regression Test 1 in Mountain View to fulfill all your fleet service needs. Proudly serving residents of DSX Regression Test 1/City 1, [city 2], [city 3], [city 4], and [city 5] since 1998, we have been executing both preventative upkeep and substantial repairs for all sizes of fleets. Our technicians and owner Robert Allen have decades of combined experience and can take care of your vehicles, any model and any make, whether it is a Acura, Alfa Romeo, Alfa, Romeo, or something else. We are dedicated to providing top-notch customer service and will make sure any issues with your fleet are fixed as soon as possible.
Reasons You Should Do Business With Us:
Transparency
Honesty
Integrity
We are Experts
Years of Experience
We have excellent ratings based on reviews from 609 satisfied customers.
Our services come with a 16/8000 warranty.
Our technicians are [certification].
As your fleet company, we can handle your fleet vehicles for you, so you can concentrate on your core company, not your vehicles. We will minimize your downtime and get you back driving promptly! Don't hesitate to schedule an appointment with DSX Regression Test 1 in Mountain View, CA, 94043 today. You can schedule an appointment with us online or give us a call at 808-555-1212. DSX Regression Test 1 - Quality you Can Trust, at a Fair Price!.